It is here in our restaurant, The Bunker, that you can find what your taste buds need before, during, and after your round. Breakfast, Lunch, Dinner, Snacks, Drinks, you name it. is extensive, but certainly there are some dishes that the golfers never seem to tire of. You are in South Jersey, so Cheesesteaks are high on the list.
Sure, you expect it, and we've go it - Hot Dogs--the quinteseential golf course fare. Often folks grab 'em in between nines, but there are those that need one on the way to the 1st tee and another when they finish. And you've gotta have something with which to wash it down. Stop in before you head out, and pick up a bucket of bottled brew. The Bunker has many varieties of domestic and imported beer.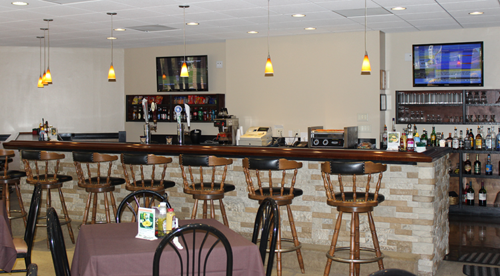 After an enjoyable round with friends, it is always a golfer's privilege to discuss, analyze, pontificate, evangelize, proselytize, and just downright lie about the many phenomenal drives, fairway shots, wedge shots, and putts he or she had that day, ultimately, though, scratching their head as to why the scorecard doesn't seem to tell the same tale. And there really is no better place to do it in than in The Bunker. Order an appetizer, a sandwich, a gourmet burger, or a salad; it doesn't matter. We have the good bites to go with your good times.
The Bunker Buster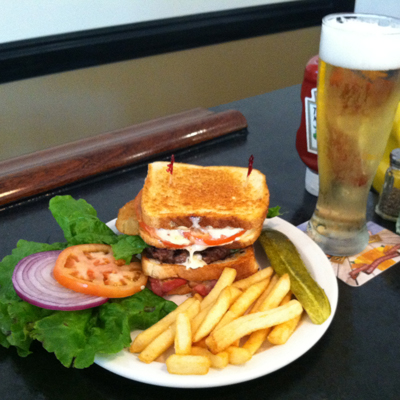 Buns, Buns. We don't need no stinking buns! To build such a colossal burger like the Bunker Buster, you must think big, big, big. We start by getting our grilled cheese going. Now that sounds strange, eh? You can't get by without Bacon. Lay down a healthy Grilled Cheese w/ Bacon. Grill a 6 oz burger to perfection and lay it on top. Add lettuce and an onion ring, and we did say grilled cheese, didn't we? Okay, okay. Time to finish this bad boy with a Grilled Cheese w/ Tomato on top. What else can we say, but have it our way - tackle a Bunker Buster, and Enjoy!!!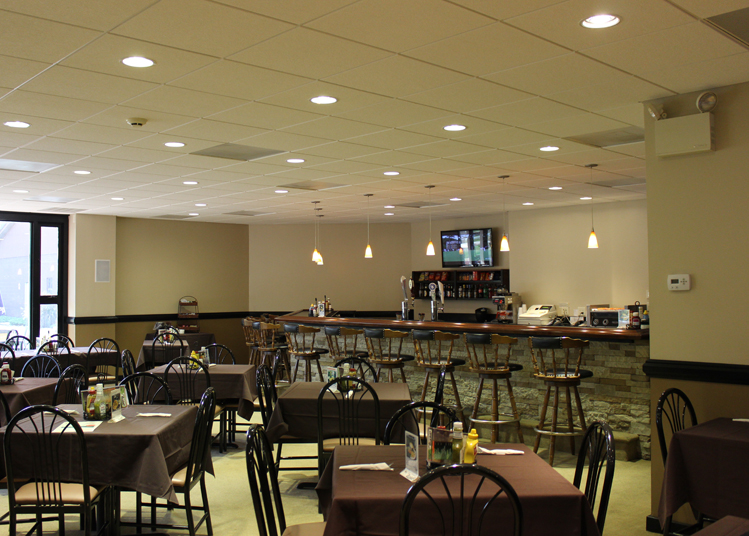 When we start talking chili and soup, you know it's football season. And once that gets going, you know hockey and basketball are right around the corner. You can watch it all in The Bunker on our flat screens. And when those games aren't on, never fear cos it seems that you can catch golf 24/7, and watch it in a restaurant at a golf course no less. Who would've thunk it ???
Let us not forget to mention our full service bar. At Buena Vista, we don't fancy ourselves a typical watering hole. Quite a number of the patrons are looking for something refreshing--iced tea, soft drinks, lemonade, sports drinks, etc. However, you can certainly order yourself a mixed drink or purchase a glass of any of our popular beers on draught and by the bottle.
One of the special reasons to spend time with us is our wonderful bartending and cook staff. Besides being courteous and providing service with a smile, they really do care if you enjoy your meal. You may be a regular or someone who has just wandered in for the first time. In either case, you will feel right at home by the time you leave.
The Mystique of Golf : Sport, Game, Mental Journey. No matter, eventually you will land in The Bunker !!!